Yes! We absolutely did it! We first visited Alaska in 2008 on a roundtrip cruise from Seattle. We always said the next time we chose to go it would be one of the one way cruises. Fast forward 10 years and a child later...

We knew 2018 was our year so we began researching, price watching, and saving at the beginning of the year so that we could jump when the opportunity came, and it did in late May. So rather abrubtly we found ourselves on a flight to Seattle to catch a shuttle bus to Vancouver. K has flown a lot so she's a champ when it comes to long flights. If your kids aren't, no worries! Tablets, coloring books, and snacks are all your friends!


We chose a hotel in Vancouver that was only a few blocks walk to the cruise terminal. It was a quite easy walk even with luggage when it came time to board the ship. We found everything that we needed in Vancouver was very walkable - dinner, drug store (for Kinder Surprise Eggs, of course!), and Tim Horton's! We would definitely like to return to Vancouver for a longer visit at some point.

---

Being on East Coast time we were out an about quite early on our morning of departure. We saw both our ship (Princess Cruises Star Princess) and a Holland America ship arrive. K had contained her excitement fairly well until we were scoping out the ships from Canada Place. We are uncertain if it was because we were face to face with our ship or the chocolate doughnut we allowed her to have for breakfast. She put on quite a show for passengers waiting to depart the ships.

We boarded Star Princess for our Voyage of the Glaciers cruise around lunchtime. We departed Vancouver for Ketchikan a few hours, and it was smooth sailing! Our cell phone plan has service in Canada, but be mindful of roaming charges when having a plan that does not. We easily had service through the first night and perhaps early the next morning. As the morning progressed the ship was in more open waters so there was no more smooth sailing! We have cruised a fair amount so it did not bother us much but I could see if one had not cruised much that it would be uncomfortable.

Ketchikan was our first stop. And in true Alaskan fashion...rain. Nothing a little rain gear could not fix. K enjoyed the free pass of jumping in all of the puddles. We had never really decided what we wanted to do or see so we just walked around. We walked all over the immediate area including Creek Street. K loved all the totem poles everywhere. We visited on Memorial Day so the (

Tongass

) National Forest Visitor Center was not open. They do have a Junior Ranger program for kids so that is definitely on our agenda for next time! I did notice when we got back on the ship that there is a free shuttle to Wal-Mart. I mean, if you're crew or you forget something, I bet it's great to have that option.

Up next, Juneau. We had promised K earlier this year that we would take her gold panning when we visited Alaska. We did the math and ended up booking a cruiseline excursion (vs. on our own) due to onboard credit. We chose an afternoon tour since we had quite a bit of time in port, plus it was less expensive. We walked to the

Juneau-Douglas City Museum

($6 adults, FREE kids) to check it out. It was small but had a few interactive exhibits.

From there we wandered by the Governor's House then back through town to the ship for lunch. After lunch it was time for excursion, when we checked in with the attendant we discovered we were the only three on the tour!! This trip with visted the

AJ Mine

. I cannot remember exactly what the cost was but it was truly quite reasonable especially considering we had a private tour. The tour consisted of an underground mine tour, a presentation about the mine under a heated canopy, and panning for gold in a heated trough. The young ladies that worked on the tour helped K pan. She loved it! It's HER gold, just ask her...

We still had PLENTY of time for exploring after our tour so we opted for the

Alaska State Museum

($12 adults, FREE kids). We had a wonderful time learning about all things Alaska while there. We did not have a ton of time there before closing, but we felt like we got to spend a decent amount of time looking at the exhibts.

Then there was Skagway. Unfortunately for many, the train was not running that day due to a rock slide. Fortunately for us, we had secured a car rental before we even left South Carolina. Our first stop of the day was to the Visitors Center for

Klondike Gold Rush National Historical Park

(free) for K to get her Junior Ranger Badge. Now, we have been to A LOT of National Parks, and we have never seen a visitors center so busy! We assumed that perhaps it was a direct correlation with the trains being canceled for the day. They have many first come, first served presenations throughout the day. Those tickets are handed out from the visitors center. We picked up the rental car, stopped by the grocery store (There's an IGA), and headed towards Carcross.

---

It is an easy drive up. We saw a bear. K wanted to snuggle it...uh, no! (But it's just so cute...) We arrived in Carcross, Yukon in time for lunch. It has changed a good bit in 10 years. They now have a built up tourist area with some shops and a visitors center. I suppose built up may be an exaggeration but it definitely has more facilities than it had 10 years ago. We ate lunch at Bistro on Bennett. The food was good, K ate well-that's always a plus! The locals pointed us to Caribou Crossing. So what the heck, we visited 10 years ago and may as well take K. Still looked relatively the same to us....Caribou Crossing is the lunch stop for most, if not all, of the cruiseline tours.

We hopped back in the car for a little more interesting scenery of Emerald Lake and the Carcross Desert. We spent a little more time at the desert to let K run around a bit. While we were there the naturalist from our ship stopped by with a guest. We got to chat with her for a few minutes. It was quite enjoyable. Upon leaving we made our trek back to Skagway with a stop for a photo op at the Yukon sign and then the Alaska sign. The car rental for the day was around $150. Yes, steep for a day rental, but much less than the cost of a cruiseline excursion to the Yukon.

The next two days may possibly be our favorites! Afterall, we were on a Voyage of the Glaciers cruise! First up, a day spent sailing in

Glacier Bay National Park

. The Park Rangers were on the ship for the day (and so was the Junior Ranger program!) offering commentary and a booth set up indoors with park information and cancellation stamps. Our favorite glacier from the day (hands down) was Margerie Glacier. It felt like the port side was glacier viewing for so long! (It could be because a tender was taken down for photo ops for the cruise line.) We honestly could not tell you how many times the glacier calved when we had a front row seat. When the ship was turned for starboard side viewing we took K to the pool. It wasn't so much because we were done gawking at the glacier, but K had been doing adult things all day so we rewarded her.

Then day two of glacier viewing was in College Fjord. We sailed by LOTS of glaciers on the way to Harvard Glacier. It was equally as stunning as Margerie the day before. Lots of icebergs and calving to be seen (at least on the day we visited)! The viewing time was competing with dinner so when the ship turned for starboard viewing it was time to dash! Who wants a grouchy, hangry child? NO ONE!

The next day meant our cruise was over. It was bittersweet that our time was over on the ship but exploring the vastness of Alaska was up next. We took a shuttle from Whittier to the Anchorage aiport for the rental car then on to

Denali National Park

($10 adults, FREE kids)! Oh my, it's a long drive but so worth it to see Denali. We got a clear, picture perfect view which we later learned that most do not get especially on the first shot!

Due to work schedules and having to return to the East Coast we did not have the opportunity to take one of the Denali bus tours. With what we got to see, we felt the park itself was lacking. We are not willing to "write it off," but we will definitely plan around a bus tour next time. K got her Junior Ranger badge and got to see Denali so she was completely satisfied with her trip! Now, I will add that that far north in June the sunset was at midnight. It never actually got dark. It was so strange to experience that.

Back to Anchorage for a night before our journey home...Our hotel was beside the seaplane base. So $90 later we found ourselves flying above Anchorage in a DeHavilland Beaver. It was so cool! K had asked when we were in Vancouver to fly but it was way more expensive there than Anchorage. It was such a perfect way to end our trip to the 49th state.

K rocked our time in Alaska. We were a little nervous as this was her first non-Caribbean cruise. We honestly did not love our first cruise there ten years ago. It was our first trip on Princess, and we will be back!!! Probably next summer, on Star, roundtrip from Seattle...

We saw bald eagles, moose, bear, deer, whales, sea lions, and on and on! Princess is absolutely solid on their Alaska presenation. They had naturalist presenations and other Alaska themed presenations and activities throughout the week. Oh, and puppies! They did have sled dog puppies onboard for a little bit in Skagway. (Bittersweet-when we were heading to the ship to be able to see the puppies we got the call that our dog was not doing well. He passed away overnight that night.) We had the privilege of sailing with Captain Michele Tuvo. He leads his ship well. Our interactions with him as well as watching him interact with guests throughout the week alone sold us on sailing with Princess again!

Powered by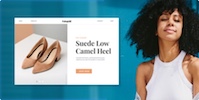 Create your own unique website with customizable templates.